Every business has a unique set of circumstances and needs.  Two Harbors Consulting, through our combined expertise, delivers process and performance improvements tailored to these needs.  Our solutions are based on industry frameworks but applied with flexibility and a genuine desire to facilitate success.
The Two Harbors Consulting team holds over 75 years combined experience in process and performance improvement, organizational change management and over a century of combined experience in software development and services delivery.  Our team is certified to perform appraisals and training for CMMI for Development, Services, as well as High Maturity appraisals.  Our team also includes an Enterprise Data Management Expert and Certified Scrum Masters and certified regulatory lead auditors (9001, 13485).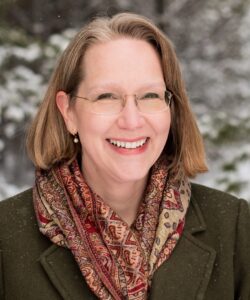 Becky
Fitzgerald
Becky has extensive experience in healthcare corporate, consulting, and academic environments.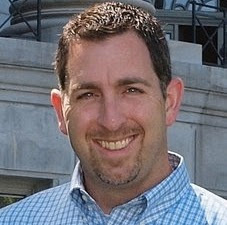 Tom
Klein
Tom is an expert in business transformation and process improvement and has served as a...
I have worked with George and Tom at Two Harbors Consulting for over 2 years. My first experience working with them was during an audit at my previous worksite.  The information they provided us was invaluable and improved the quality of our systems. When I left my previous position in a Fortune 5 company to take a role as Director of Regulatory Affairs for a small biotechnology startup, I immediately reached out to George for help.  The company is young and the QMS systems needed help.  George has been working with us since January and brings value to our organization efficiently.  His guidance is immeasurable.

Whether you work at a multi-level corporation or a small start-up, Two Harbors is agile and can adjust to any company setting. This is a rare talent to have, which is why I will continue to engage them when I need help on a project.
RL, Director of Quality and Regulatory
I will continue to work with Two Harbors Consulting (as they provided):  verbal and written daily wrap-up very helpful; discussion at each point beneficial to feeling 100% informed; able to truly have a collaborative approach which is what I need in this particular audit; meaningful discussions on various considerations regarding approaches to compliance without compromising your ability to independently review; manner of discovery/questioning helps employees prepare to answer future inspection questions without feeling threatened; solid interpretation and reasonable application expectations of regulations; understanding of general best practices with a quality system
Michael T, VP of Quality, Medication Repackaging
Two Harbors Consulting Services was incredibly flexible to my organization's agile training needs.  They provided certified Scaled Agile Framework consultants that allowed me to rapidly build and deploy SAFe training within my organization on a very fluid schedule.  Their level of dedication and professional execution went above my expectations.  I highly recommend their training services to any organization that is launching an Agile/SAFe program.
Doug M, Program Manager, Healthcare
We worked with Jim Shaver and his team for several years to achieve our CMMI Level 5 maturity rating. Throughout the entire process Jim and team provided us with the expertise and hands on guidance that helped us meet our goals in record time and under budget. Their engagement was vital to our achievement. With that success we've engaged the Two Harbors team to help with the CMMI assessment process for another group within our organization.
General Manager, Health IT Company
I THOUGHT I understood our organization's processes.  I was performing my job, accomplishing tasks as they were put before me, thinking all the time that I was moving this Titanic of a project forward in my own little way.  Through the value stream process it became physically visible that I knew nothing.  I had no visibility into all of the redundancies and bottlenecks that existing.  I had no understanding of the churn that we were experiencing.  I had no sense of our overall lack of movement as an organization.  Two Harbor's approach to the Value Stream Mapping exercise opened eyes, ears, and minds to more effective and efficient practices within our organization.
J.W., Software Developer, Heath IT
We engaged Two Harbors to help us better understand our capabilities around the software development process.  Two Harbors engaged with our team on the ground in a way that yielded maximum transparency.  They engaged with our leadership team in a way that we were able to understand key elements of the process, how we compared to the CMMI framework and where we needed to focus our efforts.  Two Harbors communicated in a way that was credible to our technical audience but provided needed and appropriate translation to the non-technical.  They were responsive before, during and after the engagement.  I would highly recommend them!
J.F., CEO, Healthcare Services
I took the CMMI institute's courses Building Development Excellence, Foundations of Capability, and MDDA Discovery Appraisal Program.  It has been a long time since I have been to a training where I thoroughly enjoyed the material as much as I did at this one.  The process improvement information we were learning, I could immediately take back and put into practice in my manufacturing plant.  Becky did an excellent job of creating an environment of learning.  I would highly recommend these courses for you to be prepared for an appraisal and drive improvement to get the results you want.  In my class we had representatives from high performing organizations in the world and we were able to help each other understand the learnings. Thank you for the great class!
Michael I., Business Excellence Manager, Medical Device Manufacturer
We met Jim Shaver through the US FDA's Case for Quality Voluntary Improvement Program that we had applied for. As a European company that manufactures and sells worldwide, we immediately appreciated Jim's capacity to understand and listen to our company, and the specifics and rules we must follow. The ability to adapt stylistically, and to comprehend different cultures is a rare strength for US-based companies. Two Harbors successfully translated the FDA program goals into appropriate requests of FCI that were understandable at all company levels. The harmonization between those goals and FCI's own goals, enhancements, and systems has strengthened our ability to meet our objectives. If you need to analyze and improve your systems, processes, and capacities for international growth, I highly recommend Two Harbors' approach to system and business improvements.
ThF, CEO, Ophthalmic Implants
We had the pleasure of being re-appraised by Two Harbors at the CMMI Level 3 rating. Tom Klein and his team were very diligent and thoughtful with their approach, clearly showing their strong acumen and experience. They were highly focused on recommending what we as a firm need to accomplish to continue evolving as a CMMI appraised company. They demonstrated their commitment to our firm's success through their strong engagement with our team and the collaborative and undisruptive way they worked with us. When presenting the final appraisal results, they provided meaningful and tangible recommendations for the future and made sure that the outcomes and messaging were communicated in a way that all participants were able to understand. We look forward to engaging with Two Harbors again in the future.
Todd S, CEO